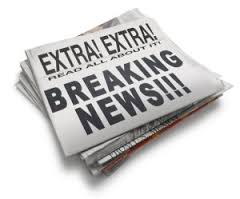 This page will be updated regularly, with events, news and other information that occurs between Stated Meetings each month. Check back often to see any new updates!
2018 Bend Lodge Officer's Installation
On Saturday, December 16th, the primary officers for Bend Lodge for 2018 were installed in a ceremony at Bend Lodge. We were honored to have MWB John Turner as the Installing Master.
The Worship Master for 2018 is Matt Alexander; the Senior Warden is Neil Mackey, and the new Junior Warden is Scott Brasher.
Returning officers are Terry Griffith as Secretary, John Pinckney, PM as Treasurer and Dave Johnson, PM as Chaplain. The balance of the new officers line will be announced and installed soon…

********************************************************************************
Annual Bend Lodge Christmas food basket program a HUGE success!
Thanks to A LOT of hard work by brothers, their ladies and other family members from both Bend and Redmond Lodges, the 2017 Masonic Food Basket Program was the most successful we've ever had!
Using recommendations from local FAN (Family Access Network) advocates, approximately 75 food baskets were put together and delivered to needy families. The North Albertson's in Bend made us a KILLER deal on all the food items, which allowed us to increase the number of overall baskets from past years. Most of these were "standard sized" baskets, which included a turkey, ten pounds of potatoes, canned veggies, butter, gravy mix and rolls. For a number of larger families, a large cooked ham was added to the basket as well. In addition, several baskets were delivered to both the Shepherd's House and the Bethlehem Inn.
While the majority of these baskets were delivered to families in the Bend area, several also went to Redmond-area families, delivered by Redmond Lodge WM Travis Bryan. Additional baskets were picked up and delivered by members of the Prineville Lodge.
A warm and heart-felt "THANK YOU!" to all who helped pull this event off, and to those brothers who made some substantial individual donations!
********************************************************************************
Photos of the Malheur Cave Degree, August, 2017
The Malheur Cave Degree was done in late August, and, as usual, a great time was had by all who attended!
Grand Marshall Mark Posler posted the following note, and a link to where you can view numerous photos of the weekend's events:
Hi Everyone-
Here is a link to the photos I took at the Malheur Cave weekend. They will be available to download for at least two weeks. You do not need to create a Dropbox account to get the photos. If you want to save one photo to your computer, click on it to make it big, then click on the Download button in the upper right corner and select the direct download option. The same download button in the upper right corner of the initial thumbnail page will download the entire set as a ZIP file. Feel free to forward this email to anyone you think is appropriate.
https://www.dropbox.com/sh/odigrsnc8snevut/AADlhwUBIO9SbSRvi3Gl0IWSa?dl=0
Mark Posler
Grand Marshal, 2017-18
********************************************************************************
********************************************************************************
********************************************************************************