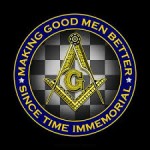 Bend Masonic Lodge #139 is a pillar of Bend's community. Chartered in June 17, 1909, just a few years after the City of Bend incorporated, it is the oldest fraternal organization in Bend. The Lodge has a rich history of charitable work in Bend and the surrounding communities. The Lodge is a Blue Lodge of Ancient Free and Accepted Masons, the oldest fraternity in history.
Located in beautiful Central Oregon, there are many opportunities to enjoy the outdoors and, with (on average) over 320 days of sun a year, there are plenty of days to take advantage of them.
The Lodge is in District 19 of the Grand Lodge of Oregon, and meets at the Bend Masonic Center, located near the intersection of 8th and Greenwood Streets in NE Bend, just west of Pilot Butte.
Bend'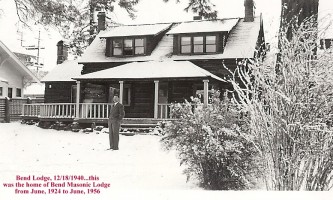 s first home, built by A. M. Drake in 1901, overlooked Mirror Pond on the Deschutes River. Originally a log house, it was later expanded and became the home of the Bend Masonic Bodies from June 1924, to June 1956.
The Lodge has its Stated Communications (meeting) on the second Thursday of each month at 7pm, except for August. Most meetings are preceded by a light dinner at 6pm, and visitors are invited. Additionally, the Lodge hosts a variety of Masonic gatherings on the fourth Thursday of each month.
There are also Masonic Lodges in Prineville (www.prinevillelodge76.com), Burns (http://www.burnslodge.org) and Redmond (www.redmondlodge.org).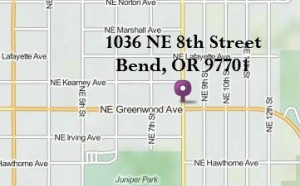 541-389-7407
If you are interested in becoming a Mason, click here to find out how to petition Bend Lodge for membership.
To contact

Worshipful Master Lee Ransdall

, please click here
To contact

Senior Warden Scott Brasher

, please click here
To contact

Junior Warden John Nerski

, please click here
To contact

Secretary Matt Alexander

, please click here
To contact the

Bend Lodge #139 webmaster

, please click

here

.

Click here to go to top of page